Your locations at Naviki
Visibility for cycling target groups
Tailored service for cycling customers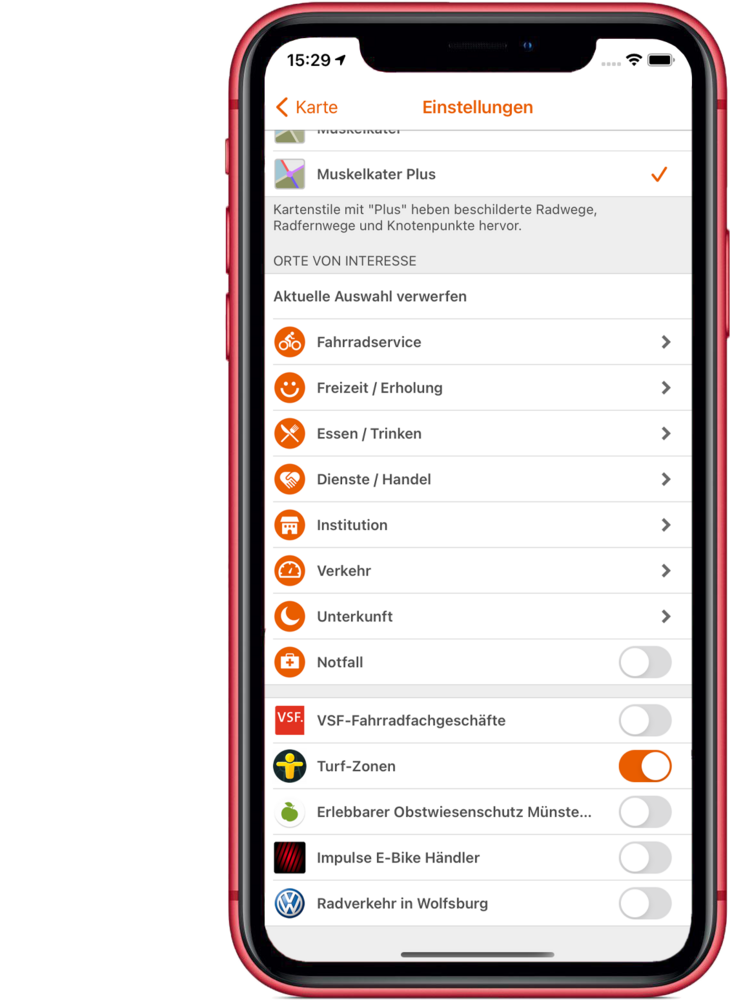 Reach people with an affinity for cycling by integrating your locations as Points of Interest (POI) at Naviki.
One swipe, all locations in view
Display your locations including your logo in the Naviki app! Your locations can easily be included as a map layer and as a list, sorted by distance to the user's current position. Tapping one of your locations brings up further information including a location-specific link. Furthermore users can immediately apply it as a target when planning a bicycle route.
The Naviki app makes your POI visible to the huge Naviki community and navigates customers to your locations.
Easy integration, significant added value
The Naviki app is already prepared for the inte­gration of your POI. Hence, the ratio of effort to benefit is ideal.
The most important advantages in brief:
Easy accessibility of your locations through Naviki's high-quality bicycle route planning
Display of your logo and the respective location name in the Naviki app
Additional information on each location can be included via a specific web link
Always up-to-date information through online access to your location data
Access for more than 2 million Naviki users
Integration via technical interface without additional manual effort for data maintenance
Raise your visibility for cycling target groups to a new level. Contact us now!