Experience new mobility by bike
Always find the best route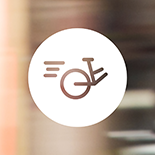 Perfect interplay of app and website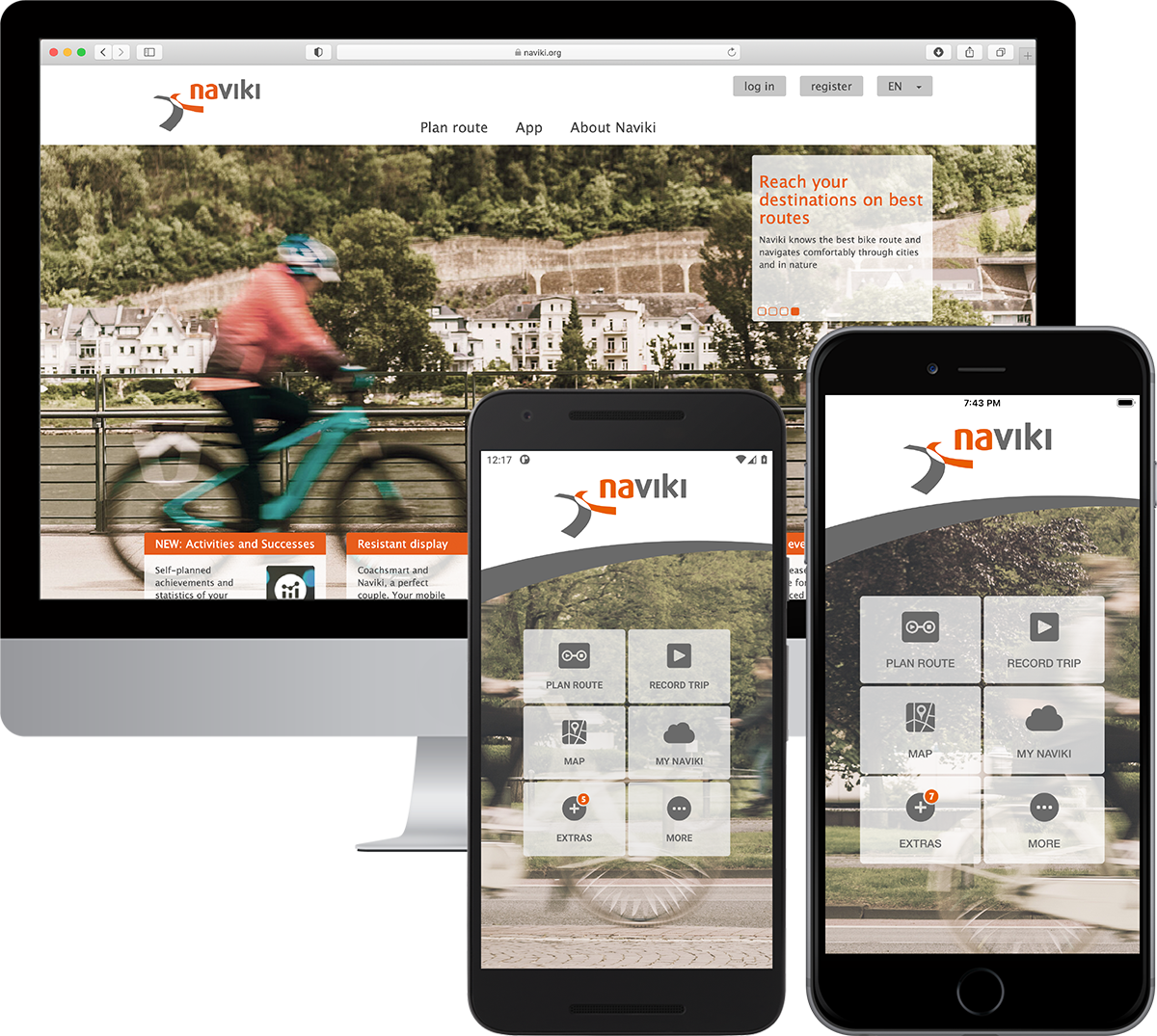 App and website interplay each other excellently, making Naviki notably convenient:
Plan routes comfortably on www.naviki.org and trans­mit them by just one klick for mobile usage and navigation with the Naviki app
Plan routes per app on the way and see or edit them on www.naviki.org afterwards
Build an impressive library of your recorded routes, accessible and enriched by additional information on www.naviki.org
Find thousands of recommended official bike routes on www.naviki.org and transmit your choice by just one click to the Naviki app
Better cycling experiences – whatever you plan
Naviki makes the most out of advanced technologies to create features that make cycling more fun and appealing.
The bicycle is not only a vehicle for leisure activities but a power­ful trans­port mode with huge potential. There­fore Naviki provides tailored infor­mation for arbitrary cycling situations. Naviki's features are versatile, ranging from world-wide route planning for daily and leisure activi­ties to easy docu­men­tation of indi­vidual activities. It also enables choosing from thousands of points of interest as well as enjoying a com­fortable turn-by-turn navi­­ga­tion including voice instructions. Naviki's team makes every effort to achieve one goal: Giving you a unique cycling experience.
Naviki users about Naviki