Images for coverage of Naviki
These images are free for your coverage of Naviki.
Reference: www.naviki.org
Basics facts in a nutshell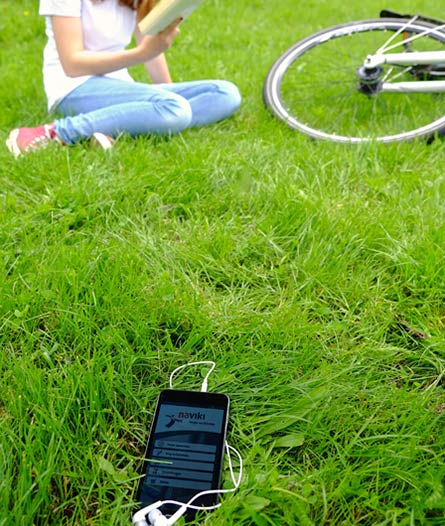 Naviki offers world-wide bicycle specific route planning for everyday and leisure purposes via smartphone apps and its website www.naviki.org.
Naviki understands cycling as a powerful mode of transport. With its services Naviki contributes to tap the huge potential of bicycle traffic.
Naviki provides smartphone apps for Android and iOS which offer route planning, navigation, recording cycled paths and many other features.
For municipalities, tourism organisations and companies Naviki provides tailored tools providing such partners the opportunity to show their affinity for cycling.
Naviki is available on the internet since 2009, being the first international route planner for cycling.
Naviki was originally developed by Münster University of Applied Sciences. Today beemo GmbH (a spin-off enterprise) owns and further develops Naviki.
Contact for press and media
Achim Hennecke
Phone +49 251 49099902, Mobile +49 176 99195760, medien(at)naviki.org
(no support requests)