The amount of pros for cycling is endless, but infrastructure is not up to the mark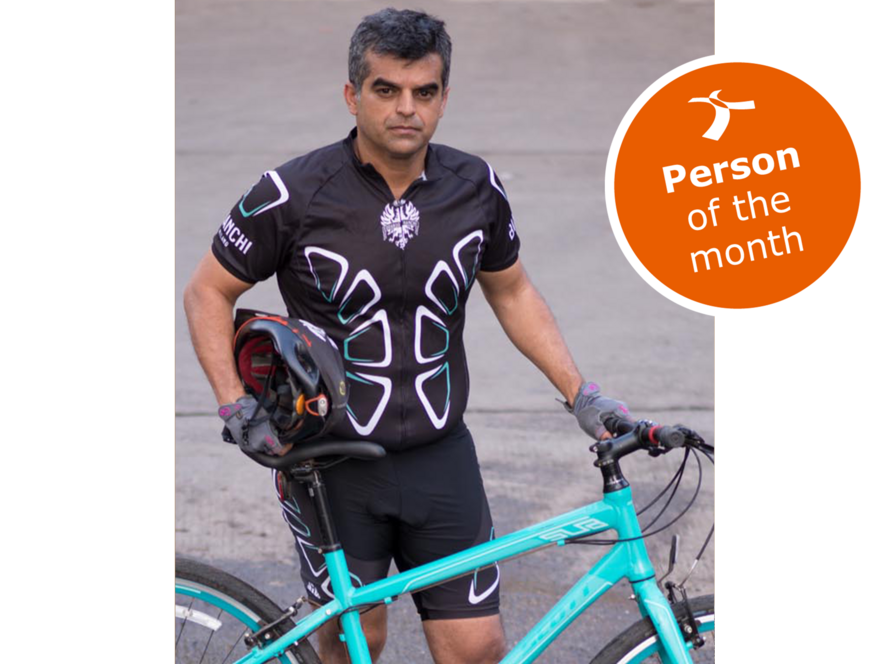 Naviki interview: Atul Khatri
Atul is one of India's most successful comedians. Not many people know he's also a bicycle enthusiast, using the bike during his everyday life as well as for recreation and exercise. We've asked him about the meaning of cycling for himself and about the role of bikes for the future of transport.
Naviki: For what purpose do you normally use the bicycle?
Atul: I use it as a great tool for exercising. I am 51 years old and cycling best cardio training, keeping your knees safe as well.
What are the pros and cons of cycling from your personal experience?
The amount of pros is endless. Just as a form of cardio training I think it's the most effective even compared to running or swimming. The only con I can see is that in Mumbai, India, it's a very early morning activity. In fact you have to cycle at night to have enough space in the streets. And our infrastructure is still not up to the mark for cyclists.
Many major cities in Europe and North America encourage their citizens to use the bicycle instead of the car. Could this be a new trend in India, too?
Honestly, this is the best form of transportation. However, because of the lack of cycling infrastructure in India and the lack of carefulness for cyclists by motorists, cycling has not caught up yet.
So what needs to be done to make cycling significantly more popular as a means of individual transport in India?
Better roads, dedicated cycling tracks on those roads, education for motorists to consider cyclists and respect them.
What was your most exciting cycling experience recently?
Last year I went for a short and very scenic cycling tour in Keswick, Lake District, UK. Incredibly different to the air and traffic situation in Mumbai. It opened up my lungs.
Thank you Atul!
About Atul Khatri
Atul Khatri is a Mumbai based businessman who says about himself that he got up late in life and decided to do English stand-up comedy so that he could tick it off his bucket list. He is an Indian Computer Engineer and a British Management Scholar who always orders soup one by two even when he's eats alone. He won the 'CEOs Got Talent' trophy and performed in over 400 shows globally.
Interviews with interesting people who have a special relation to cycling.