Naviki Contests
for enterprises
Climate protection and healthy employees
through bicycle mobility
A Naviki Contest is a bicycle challenge within the Naviki app, customised for your company.
It motivates employees to use their bicycles more frequent then ever before.
Thus, it brings numerous advantages for your company.
Main benefits from your corporate Naviki Contests
Strengthen positive interaction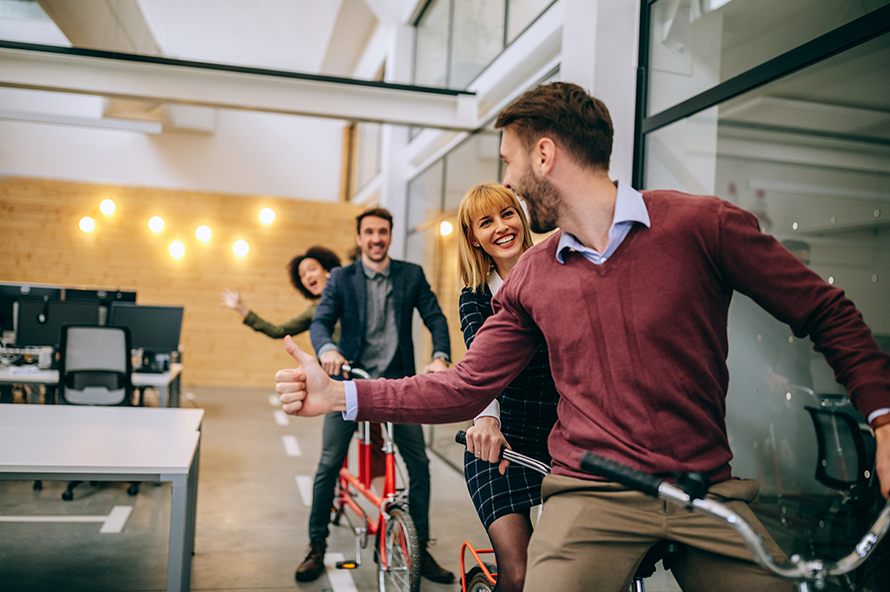 A Naviki Contest enriches your team culture. Successes achieved jointly strengthen cohesion and motivate to cycle.
Team building based on positive experiences
Participation awakens a natural ambition, it creates a playful group experience and strengthens the sense of community. Naviki encourages this through teams you specify in advance or your employees create themselves.
Boost positive interaction with a Naviki Contest!
Make cycling even more attractive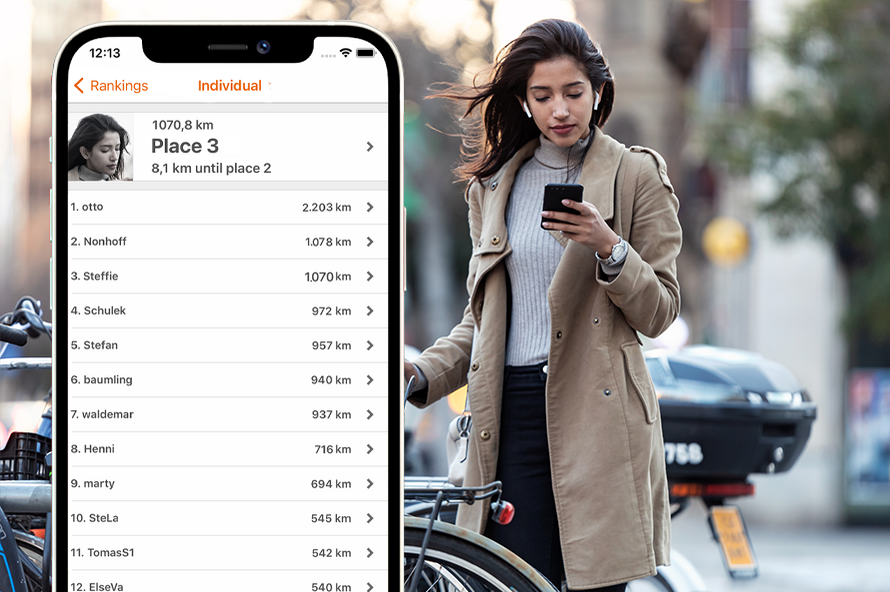 With a Naviki Contest, you reward your employees for every trip cycled.
The joy of cycling
Trips recorded in the Contest can be accessed directly in the Naviki app. Naviki shows current rankings any time as well as an impressive map showing all routes cycled. This is super exciting and awakens positive energy far beyond cycling.
Add a healthy pinch of fun to your employees' daily mobility!
Speed up health management
As a company, you want healthy and satisfied employees. Cycling keeps fit and active. Your Naviki Contest spotlights cycling in the best possible way.
Positive effects for body and mind
Cycling strengthens the cardiovascular and immune system, reduces stress, releases hormones of happiness and results in fewer days of absence. The Contest motivates to cycle as much as possible, for both commuting and leisure.
Integrate a Naviki Contest as an efficient action of your health management!
Improve employees' quality of life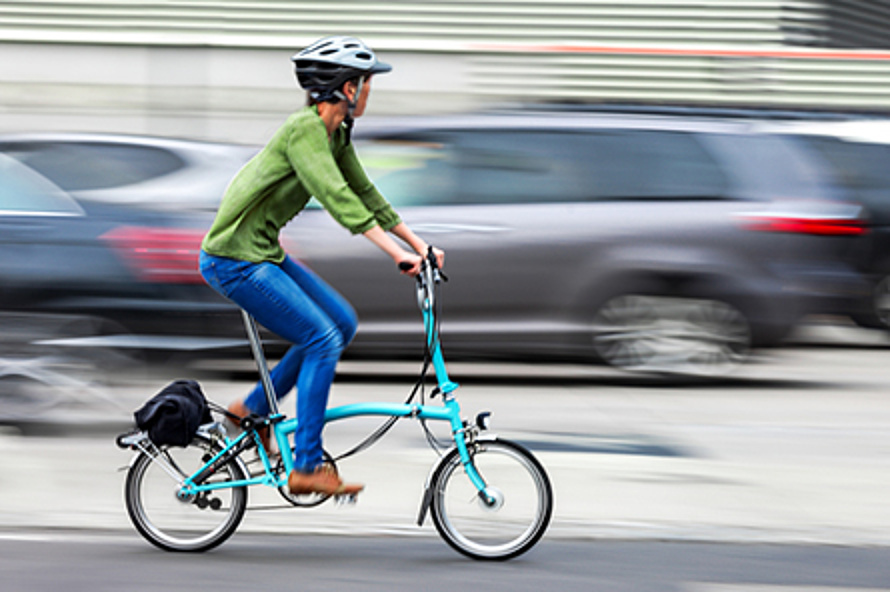 Actively on the move without having to search for parking space, cyclists are significyntly happier and more balanced.
Well-being through state-of-the-art mobility
Employees who cycle to work increase their wellness. Cycling is the ideal complement to the daily office routine. It offers moderate physical activity while avoiding the typical stress of car journeys in rush-hour traffic.
Effectively promote bicycle mobility among your employees via a Naviki Contest!
Actively contribute to climate protection
Cycling is active climate protection at its best. With a Naviki Contest your company shows that it takes responsibility.
Visible commitment to climate protection
Through a Naviki Contest, your employees avoid harmful greenhouse gases. Naviki calculates the CO2 avoidance for each trip. At the same time, participants will reduce local pollution and noise levels.
Set a clearly visible example for climate protection with your Naviki Contest!
Little effort for your company
With your Naviki Contest you set a lot in motion. Nevertheless, your implementation effort is low. Here are your key tasks to make the Naviki Contest a complete success:
You provide us with selected information enabling us to set up your Contest. See input list ...
You promote the action to your employees and invite them to participate.
You may provide prizes, which you raffle off among all participants or award to the top finishers.
Contact us now in order to prepare the next step for realising your Naviki Contest!