Activities and Successes
Your extra motivation boost
In the 'My Naviki' section of the Naviki app you will now find Activities and Successes. Get impressive views about your Activities and motivate yourself to cycle even more by setting up your own Successes. Learn more about these new features below.
Proudly look back
New in 'My Naviki': Activities.
Tap on Activities to see your individual stats on cycling. View your cycled trips on an impressive personal heatmap.
Pull up the sheet from the bottom of the screen. Here you can see graphics of your cycling activities over the last 28 and 365 days as well as for your overall time with Naviki. You will also find personal heatmaps for these periods. Learn how many calories you burn, how much money you save and how much CO2 you avoid by cycling.
Tap on 'Edit' top right to set the graphics you find most interesting for yourself.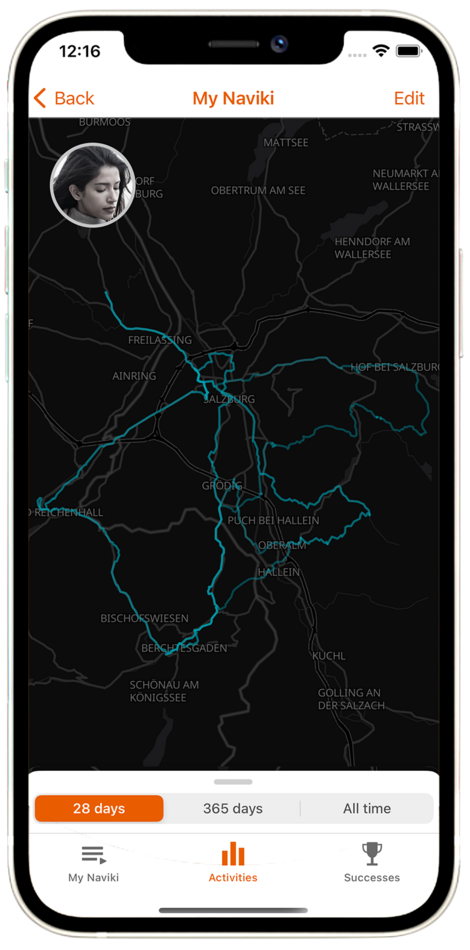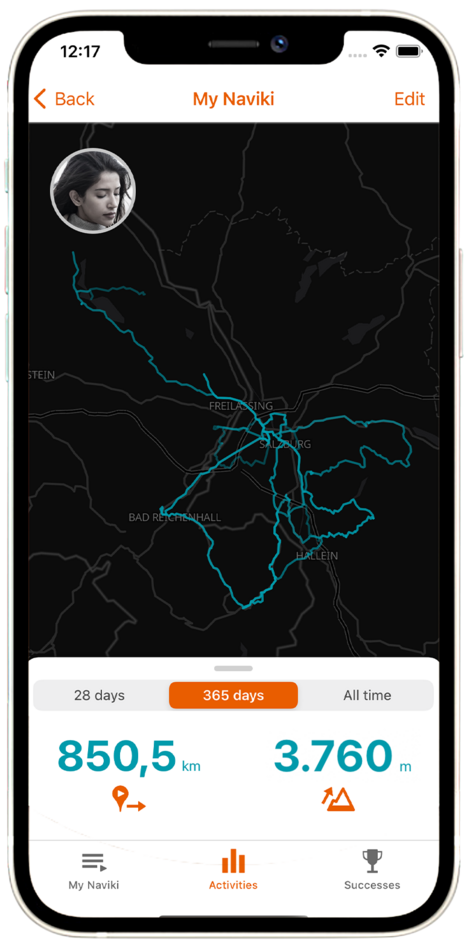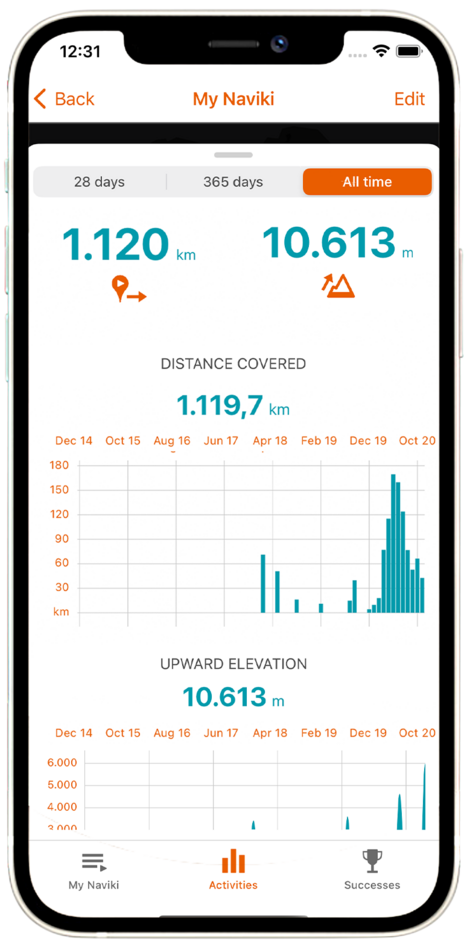 Curiously look ahead
New in 'My Naviki': Successes.
Plan your successes. These may contain arbitrary locations or people you want to visit as well as performances like a certain distance you want to cycle or an amount of car cost savings you want to reach.
See your progress. Experience how you reach your successes step by step. Thereby get even more motivation for cycling. Be proud of your achievements!
Share successes. Easily share your successes with friends or other Naviki users. Get inspired by other people's planned successes.